Nose on your face..
In this piece Mr Edelman says:
'Remarkably, today the derivatives positions held by the large banks approach 10 times those of 2007-2008. In four banks alone, they exceed the GDP of the entire world. This is the interesting consequence when unchecked risk management rests in bankers' hands.'
Is this a co-incidence? If it is not a co-incidence, then it must be intentional musn't it? What could be the intention behind creating ten times as many derivatives as there were in 2008?
It seems that central banks and politicians must want lots of derivatives what else could this mean? Why would they want lots of derivatives? What is it about derivatives that central bankers and politicians like? If you visit USE regularly I think you already know…
I'm the real-life Gordon Gekko and I support Bernie Sanders
Asher Edelman
The potential for a depression looms on the horizon. The Vermont senator is the only candidate who can stop banks from spiraling out of control again
http://www.theguardian.com/commentisfree/2016/apr/12/real-life-gordon-gekko-supports-bernie-sanders-wall-street-banks-regulation
Things Fall Apart..
This diagram shows in a very clear and succinct manner the point I have been making in Vector History about capitalism and financialisation DISINTEGRATING society..
@ian bremner
The best explanation so far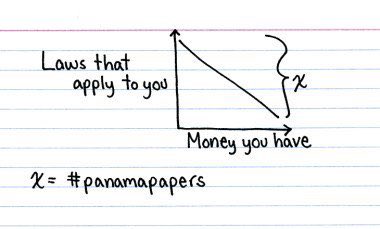 Head-Brick Wall
American Trotskyists can't seem to understand why information like this doesn't provoke a move towards 'class' politics but instead provokes a move towards what they call 'identity' politics. Until they address the arrival of CULTURAL CONSTITUENCIES, they are going to have to continue stumbling around in the dark..
Life expectancy gap between US rich and poor widens
By Jerry White
12 April 2016
http://www.wsws.org/en/articles/2016/04/12/life-a12.html
Roll over
Reuters coverage of the Syrian theatre of war just seems to get more ridiculously lopsided by the day..
Syria's Assad shows no willingness to compromise
CAIRO | By Samia Nakhoul
http://uk.reuters.com/article/us-mideast-crisis-syria-insight-idUKKCN0X50O0
Cake or Ha'penny
 
You can have millions of pretend jobs or you can have productivity growth but you can't have both at the same time…
Britain suffers biggest downturn in productivity since the financial crisis
Figures a bitter blow to hopes the UK is finally escaping the stagnation that has bogged down the country since the banks crisis
http://www.independent.co.uk/news/business/news/britain-suffers-biggest-downturn-in-productivity-since-the-financial-crisis-a6974011.html
Uppity
 
This black gentleman might not quite be on the ball about everything, but he is having a go at thinking about Eurasia etc., so good for him. He seems to me like a reasonably nice, relatively harmless type.  But oh dear, check out the response..
Imagine a world without whiteness
Professor Calls For "Whiteness" to be "Abolished"
 "We need to….demolish the whole concept"
Paul Joseph Watson
Prison Planet.com
April 6, 2016
Living History
This is what ancient Greek democracy actually looked and sounded like. It wasn't Lawrence Olivier and Marlon Brando walking about in bedsheets making speeches over Gina Lollobrigida, it was this: Rape, torture, cruelty and murder. All over Athens, all over Sparta, all over. Next time someone tries to give you the spiel about how noble and great democracy was/is, show them this….
'House of horrors': Police find apparent sex slave chained to stripper's pole in Detroit home
By Peter Holley April 6 Follow @peterjholley
When police searched the run-down, two-story house on Tuller Street in Detroit, they found something that took even longtime cops by surprise: a woman chained to a stripper's pole, with a padlock around her neck.
https://www.washingtonpost.com/news/morning-mix/wp/2016/04/06/house-of-horrors-police-find-apparent-sex-slave-chained-to-strippers-pole-in-detroit-home/